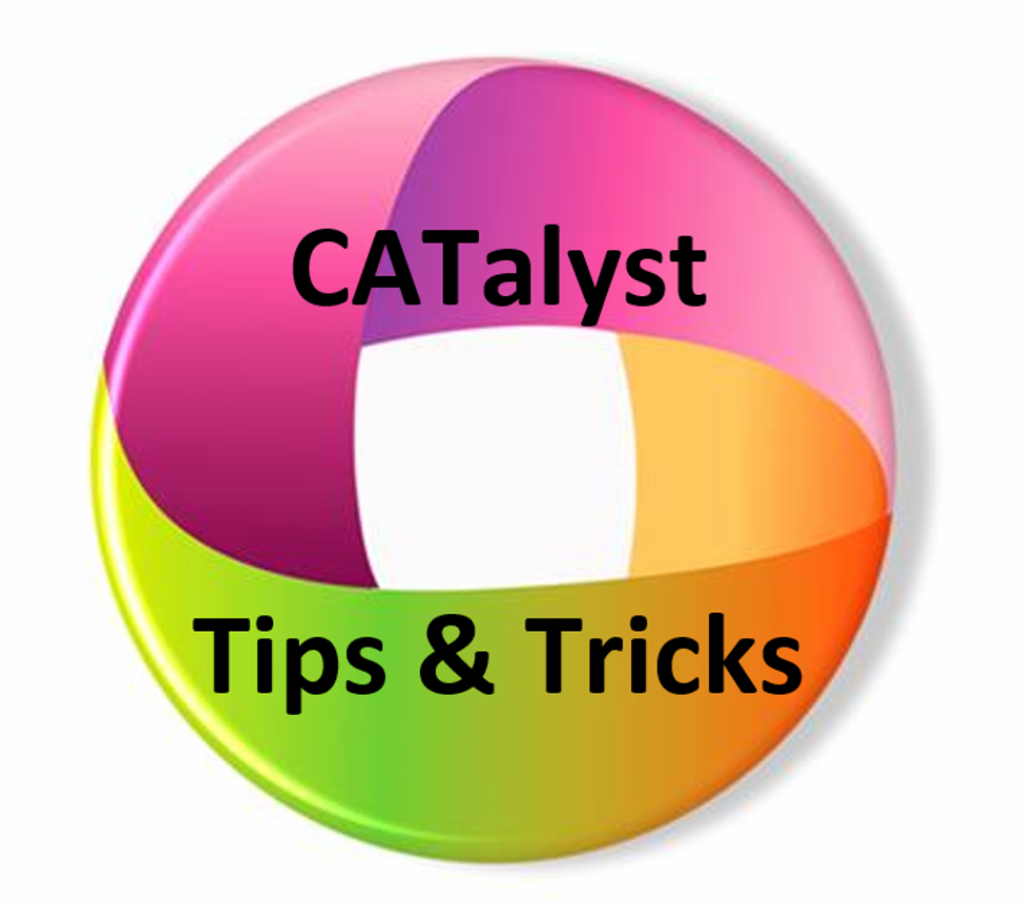 Do you ever find yourself squinting at parts of your CATalyst screen, and wondering if you need glasses, or a better prescription for your current glasses or contacts? The problem may not be your eyes – it could be the settings on your screen are just too small! If the cursor is hard to see, if the text is too small to read, or you can't tell the difference between the number 1 and a lower case l, you may want to change some settings to make the screen more comfortable to view! Here are the top 10 settings that reporters and scopists like to change, so that it's easier to work in CATalyst.
Text Font in Manage Jobs: Click View, Text Font (or press Alt+v, x). Select a font, style and size that makes your file names easier to read. Whether you prefer Icon View or Detailed List View, customizing your font style and size can make it much easier to see your case and job names.
Best Fit in Manage Jobs, Detailed List View: If you prefer the Detailed List View, but you hate seeing the ellipsis at the end of a shortened file name, job state, or date when the column is too narrow to fit the entire name or date, you can quickly reset the width to fit the longest current name. Right click the column heading, and then click Best Fit.
Toolbar in Any Function: Right click any toolbar button, then click Customize. Click the Options tab, and then select Large icons (all toolbars).
Zoom Setting in Edit (or Translate & Edit): Click View, Zoom (or press Alt+v, z). If you want to see the page with line numbers, select Fit Page. If you don't care about line numbers and just want the text as big as it can be and fit an entire line on the screen, select Fit Text.
Display Font in Normal View in Edit (or Translate & Edit): Click View, Display, Display Font (or press Alt+v, d, d). Click Use Display Font (or press Alt+u). Then click Font… (or press Alt+f). You can choose any font you like; however, most reporters and scopists prefer a serif font to make letters and numbers stand out from one another and easier to read. The most popular serif fonts are Baskerville, Century, Georgia, Sitka Text, and Times New Roman.

You can use proportional fonts like these in Normal View; however, in Page View, you will see the font(s) selected for paragraph styles, line numbers, page numbers, etc. in your layout.

Text Cursor Size in Edit (or Translate & Edit): Click View, Display, Cursor Size (or press Alt+v, d, z). At Cursor Type, select Default Keyboard Map, if you edit using the keyboard map named Default. If you use a keyboard map with any other name, select All Other Keyboard Maps.
Vertical Notes Font in Edit (or Translate & Edit): There are two ways to make the steno in the vertical notes pane easier to read. First, slowly move the mouse pointer to the left edge of the vertical notes pane. When the pointer changes to a double-sided arrow, hold down the left mouse button and drag to the left to make the pane wider. As the pane gets wider, the font size of the notes will get bigger. Second, if the font is hard to read, click the Vertical Notes pane to make it the active window; then right click the Vertical Notes pane and select Vertical Notes Font… Select an easier-to-read font and style, such as Arial Monospaced, Bold.
Reveal Codes Font in Edit (or Translate & Edit): Right click the Reveal Codes pane and select Reveal Codes Font. Select an easy to read font, style, and size, then click OK. Another way to make this pane easier to read is to change the color of the format symbols in Reveal Codes. Click in the Edit window, and then click View, Display, Colors… (or press Alt+v, d, c). Next, in the upper right of the Colors dialog box, click the down arrow to the right of A/An Resolution. Scroll down and then click FS in Reveal Codes. Click the color bar below that and select a color that will be easier to see against the gray background, such as dark red.
Font Size for System Files Case Tables (System Files): There are several files which display information as a table. This includes all Keyboard Maps, Briefs, Compound Words Wordlist, EZ Text, Fill-in-Field List, FSOptions, numberconversion, Personal, Case or Job Wordlist, Phonetic Table, and Steno Shortcut Table. All of these tables include font type and font size options on the toolbar. Select an easy to read font and increase the size as necessary to make it easy to see the information in that table.
Font Sizes in Dictionaries (Manage Dictionary): Open any dictionary in Manage Dictionary. Next, click View, Font, Other… (or press Alt+v, f, o). Select a preferred font type and a larger size (try 18 or 20). When it changes the view, the screen may shorten the dates and display them with an ellipsis. Ignore that for the moment. Close the dictionary. Then, open the dictionary again. The width of the columns for Modified Date, Usage Count, and Used Date will now be wide enough to display the larger font size. You can also adjust the information in the steno and text columns, if needed, by clicking View, Font and then clicking either Steno… or Text…
There are a number of other tools that reporters and scopists use to make viewing their CATalyst screens more comfortable while they work in Manage jobs, Translate and/or Edit, Manage Dictionary, etc. These tools include: additional font type and size adjustments, dialog box sizes, the order in which columns of information display in Manage Jobs, in tables, or in panes in Edit, relocating panes or autohiding them, and much more. You learn about any or all of these techniques via Case CATalyst Help (F1 in CATalyst), the Case CATalyst Manual, by asking a question at StenographHelp.Askbot.com, or as part of a training session with a certified independent training agent.
So if you're not 100% comfortable with any aspect of your screen while you're working, chances are there's a way to adjust the display to make it better for you!