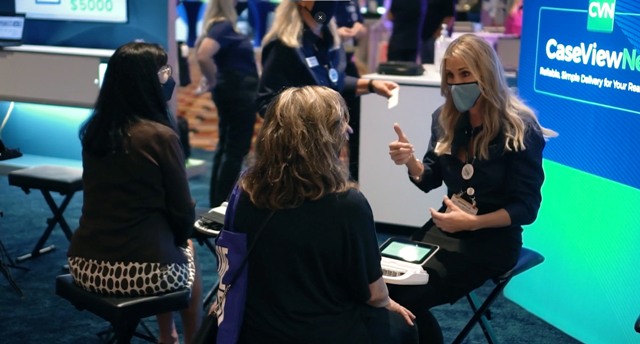 For more than 80 years, Stenograph has been humbly honored to support the stenographic court industry. As the industry leader, we feel strongly about our responsibility to continue to deliver the best writer and software.
With the introduction of our new product, the Phoenix Automatic Speech Recognition engine, there have been speculations that Stenograph is going in a new direction that does not involve the continued support of steno. Those speculations are not correct.
As our products continue to develop and our horizons continue to broaden, we want to assure our customers that we are committed to serving the steno market for the next 80 years and beyond.
Our commitment to the future of our products
Our industry-leading writer, Luminex II®, and CATalyst® software have provided effortless writing experience, worry-free performance, impeccable accuracy, modern styling, and industry-leading editing for all customers.
Not only do we continue to invest heavily in these products, we also have doubled the number of engineers working on future writer development and enhancements. We are also investing in our industry-leading software, CATalyst. Our goal is to make continuous improvements with the software to make a more seamless experience for our customers, and our development team is working hard to achieve that goal. Our continuous dedication to creating stenographic solutions teams—including the sales, manufacturing, engineering, and technical support departments—shows our true testament to this market's future prosperity and longevity.
We are currently developing CATalyst Proof It, which will provide the benefits of automatic speech recognition (ASR) for stenographers, improving efficiency by up to 50%. Additionally, we are working on releasing CATalyst Version 21.5 by the end of the year.
More recently, we announced a partnership integrating CaseViewNet with vTestify, a video-conferencing provider, which will deliver an integrated solution for stenographic reporters. With the rise in remote jobs, we recognized that the current solution had shortcomings, and worked to streamline and simplify the process, allowing reporters to use CaseViewNet directly from the vTestify window.
Our commitment to the future of the industry
Our commitment to serving the stenographic market extends far beyond our products. We invest in the future of stenography by aiding those interested in a career in stenography, along with stenography students that are finishing school and entering the field.
Not only do we offer scholarships to deserving court reporting students through our Robert T. Wright and Milton H. Wright Scholarships, we also show our support for NCRA and other state associations by donating hours of training. Additionally, Stenograph donated $50,000 and 50 writers to Project Steno earlier this year.
Our commitment to the support of our customers
When you invest in our products, we invest in you. Our dedicated technical support team works to quickly resolve issues using a variety of communication tools to fit your needs.
We are continuously making efforts to optimize support experiences. We enhanced our phone system to help reduce call hold time and provide customers a way to hold their place in the queue and get a callback without having to sit on hold. We recently introduced a chatbot to provide quick answers for customers. The chatbot connects to our library of articles, including technical documents and downloads, on our newly redesigned Solution Center. These tools are designed to help customers receive answers faster.
We may be broadening our horizons, but we remain dedicated to our existing customers and assure you that we aren't going anywhere.
We want our loyal customers to know that we are dedicated to supporting the stenographic court reporting industry and the products that serve that industry. We assure you that we will continue to support steno.