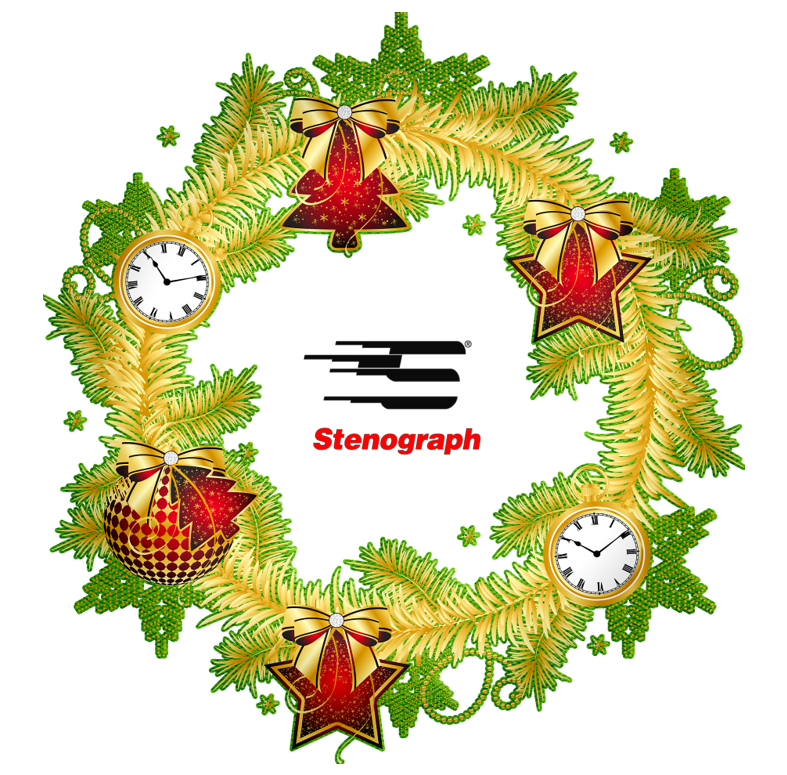 'Twas the night before Christmas,
And all through the house,
Not a creature was stirring,
Except for the reporter or scopist desperately editing pages to try to get them out the door…
That's not a description of a happy holiday! The good news is that it doesn't have to be that way. If you're eager to enjoy your holidays without having to take time away from friends and family to get pages done and out the door, you should take advantage of CATalyst's RealTeam™!  Remember, RealTeam is not just a realtime function – you can use it to invite others to help you edit and get your job out the door quickly! Contact your favorite scopist or proofreader using Version 20 (or limited release Version 21) and ask for their help! Teamwork means getting the pages produced faster so that everyone can enjoy a holiday that doesn't include work!
Whatever you celebrate, Stenograph wishes you a very happy holiday!