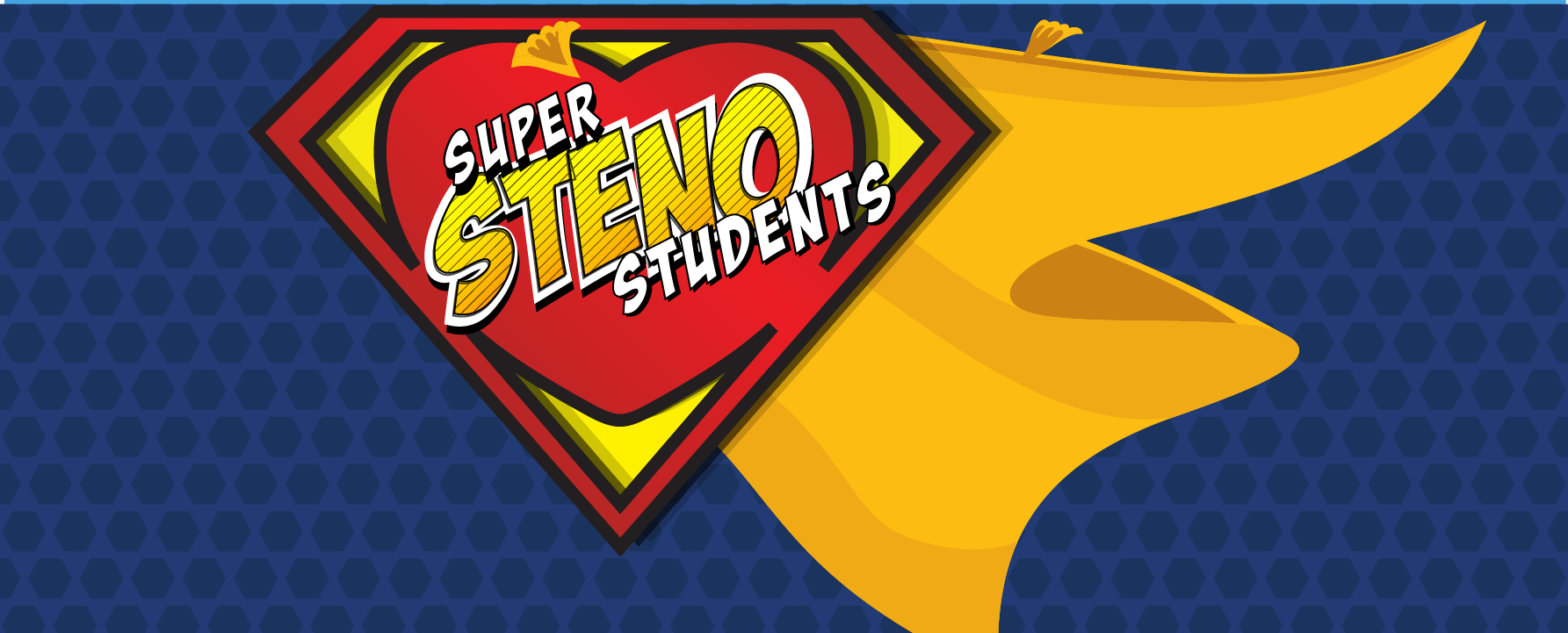 Hello, Steno Students!
It's Court Reporting and Captioning Week 2022 and we want to recognize you! You will keep this amazing profession going strong. You are learning an incredible set of super-human skills! All of us at Stenograph are proud of you! We're cheering for you with every step of your journey.
Court Reporting and Captioning is a great career; so needed and with so much potential. There are jobs across the USA and all over the world: in court, in depositions, in corporations, in schools, in institutions, in museums, for TV, for CART, on-line, non-profit, live production, post-production…the list is seemingly endless, and it keeps getting bigger!
This Facebook page is chockfull of fun and inspiration to help you stay on path and lift your spirits. It's bursting with tips and helpful advice applicable to students and those just starting out as professionals.
Super Steno Students is one of the many ways we support you as you make your way through school and then transition into life as a professional steno reporter.
If you are ready to take the next step in your CATalyst training, sign up for Ascend (or ask someone to gift it to you).
Ascend is a learning community of training experts and professional reporters who come together to combine their skills and real-world experiences via an uplifting, private social network. You'll have access to exclusive live and on-demand content. AND, you'll start building your network to get the support you need, empowering you to push through the finish line.
Stenograph believes very strongly in the future of the court reporting and captioning professions. We are continually demonstrating our commitment to ensure that our mutual future is a bright one. We are here for you and wish you all the best in school and beyond.