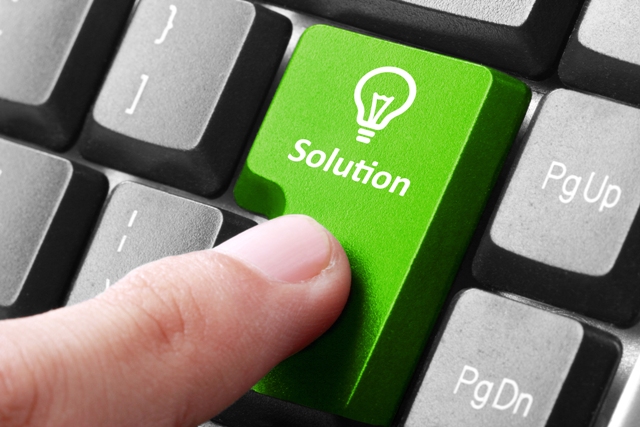 Here in Technical Support, we know your time is valuable, and you need answers to your technical questions about CATalyst, CaseViewNet, or your writer accurately and quickly. While talking with a live representative is a great way to get answers to those questions, sometimes you don't have the time to wait on hold or wait for a callback. Perhaps a transcript is due, or the attorneys are ready to start the proceedings so calling Support might not be an option. That's why, since 2004, the Stenograph Solution Center has been available 24 hours a day, 7 days a week to help customers get those answers.
With the Solution Center, you get FREE access to articles that address many of the common calls Support receives. Each article gives clear, step-by-step directions, including screenshots showing you where to click. It's the next best thing to speaking with one of our representatives.
In August 2021, we launched the newest version of the Solution Center with a new coat of paint and updated features. You'll notice that the Search bar is now prominently displayed in the middle of the page so you can begin typing your question as soon as the page loads. It will even display search results as you type so you don't have to press Enter.
Many articles have what's called an "accordion style" which means the content is hidden behind a small bar that becomes available when you click on it. This is an excellent feature because it allows us to have multiple instructions for the same topic in one article and not spread out over several articles. For example, the article about Read Notes contains steps on how to read notes from both the USB cable or the SD card. Simply click on which method you want to use, and the instructions immediately become available.
Currently there are eighty articles on the Solution Center and we're just getting started. We will be updating the site frequently with more articles about our newest products, APEX and MAXScribe, as well as articles about Page Layouts, RealTeam, and using realtime with web conferencing applications like Zoom. So look around and let us know what you think. And if you have a suggestion for an article you'd like to see on the Solution Center, feel free to let us know.