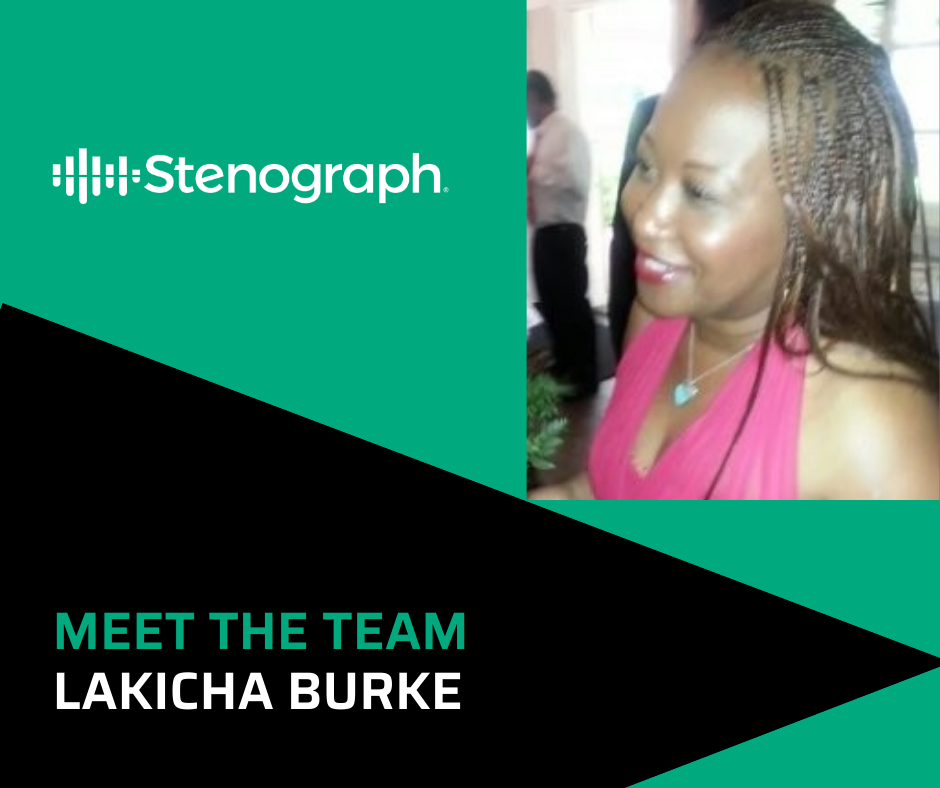 What is your name? Lakicha Burke
What is your title? Enterprise Sales Customer Success Manager
How long have you been working at Stenograph? I started October 2021.
Can you briefly tell us about your family? I have been married to my wonderful husband since 2004. I am a loving dog mom to our rescue, Lily D, whom we have had for about 6 years.
What would someone not know about you by looking at you? I am extremely shy.
Tell us what one thing on your bucket list. I would love to purchase an RV and do a road trip with my family.
What is your favorite vacation spot? I love Hawaii.
What is your favorite part about your job? I absolutely love meeting the new clients and getting them set up during onboarding.