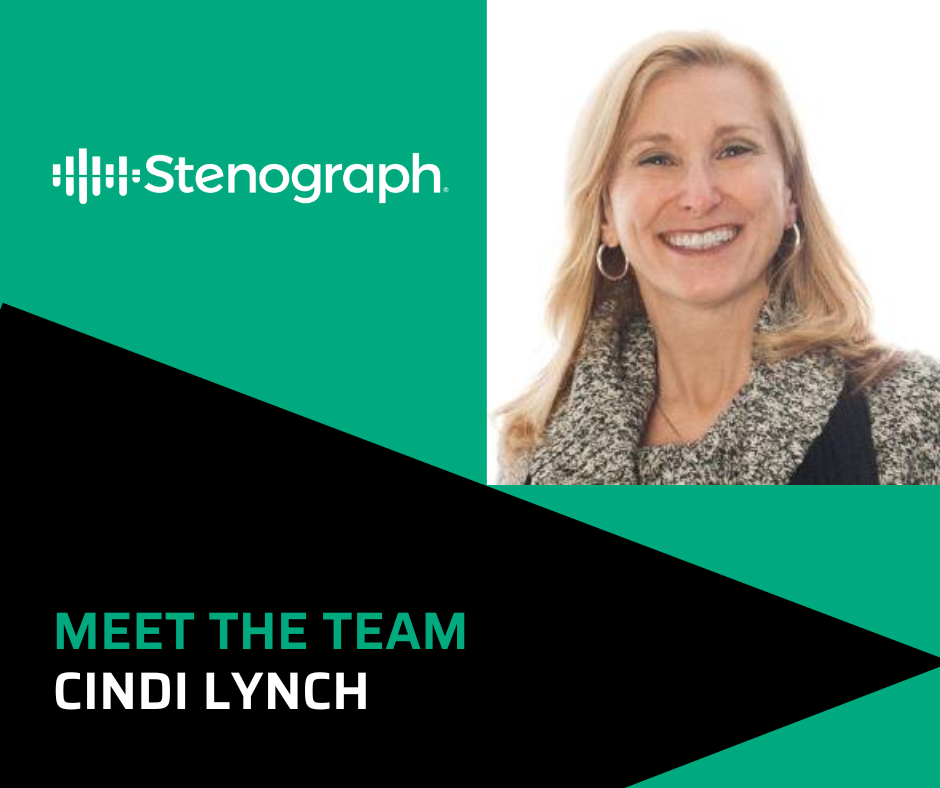 What is your name? Cindi Lynch
What is your title? Training Program Manager
How long have you been working at Stenograph? Since November 1989 (32 years)
Can you briefly tell us about your family? I'm married to a documentary filmmaker, Greg Lynch, Jr. We didn't have children. We do have lots of dogs and cats. I'm a second-generation CAT Trainer: my mom worked for Stenograph in the marketing and education departments, and she was also a CAT trainer for BaronData for many years.
What would someone not know about you by looking at you? I'm
as fond of snakes, lizards, spiders and a few bugs as much as I love other more pettable critters.
Tell us what one thing on your bucket list. To see Alaska. I've been to the other 49 US States; so I'd like to cross that last one off of my BTDT list.
What is your favorite vacation spot? Ireland.
What is your favorite food? Cheese!
What is your favorite movie? "A Fish Called Wanda."
What is your favorite part about your job? Knowing that I make a difference in the quality of people's lives; that I've taken something frustrating or time-consuming or confusing and made it clear and easy and less of a chore.