Bring your Child to Work Day is a relatively recent event, having started as a fun initiative for daughters in the 1990s in New York City. By 2003, the program officially was renamed Bring Your Child to Work Day, but boys had never been explicitly prohibited from participating. More than 3.5 million workplaces participate in this fun challenge, encompassing over 37 million families, meant to spark career exploration for little minds. 
 At Stenograph, we celebrated Bring Your Child to Work Day this past Thursday, April 27th. The internal team responsible for all our fun company initiatives (shout-out to my Enjoy Squad peeps!) planned a fun, yet educational morning for our visitors.  
The day started with a hello from Stenograph's President, Anir, and introductions of the kids. As it turns out, we have lots of active families; almost everyone played some kind of sport, but hockey was a popular pick! Next was a tour of the facility, where everyone got to hold and compare different writers from years gone by. We also did demos of our newer products, MAXScribe and CaseTestify, which included some of our remote employees. Next was an introduction to stenography from a former court reporter and Stenograph employee. Thanks, Jeanette, for showing us how it's done! 
We held a "job fair" for the kids, which let folks in finance, sales, marketing, and customer service show their stuff—even I had never seen our company photos of stenographers at Presidential addresses! Then it was time to head to manufacturing, where we installed steno keys, arms, and shells, under the watchful eyes of the assembly team. Everyone took a turn and found out how much detail goes into the Luminex II. After that, it was time to burn off some energy in the form of a scavenger hunt! The only rule was to work quietly, and everyone followed the rules. Some worked in teams, some worked alone, or with a sibling, but the movement was welcome after all that hard work.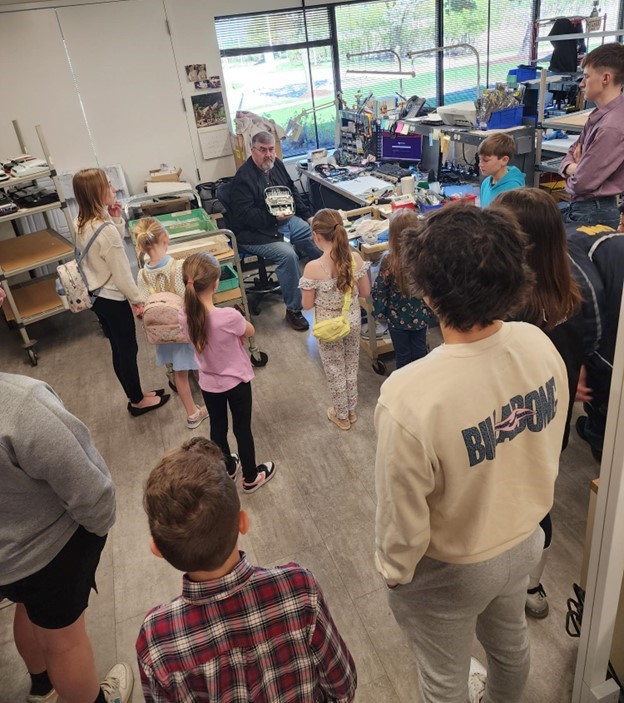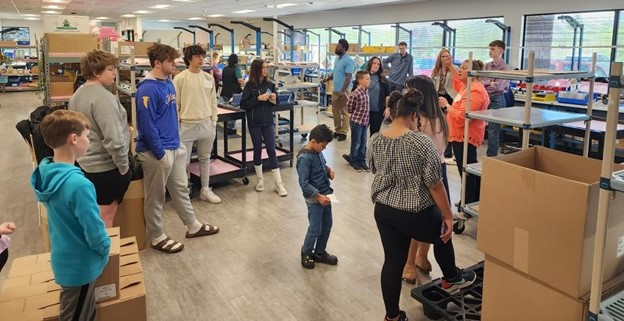 The morning flew by; before we knew it, it was time for treats, photos, and goodbyes. We asked kiddos to include three rules they would implement if they were the president of Stenograph, while adults handed out ice cream and Italian ice. More than one child requested their adults' role, and several floated different ideas of meal and snack provisions (mac and cheese Monday sounds delicious!). However, a recurring theme was "have fun every day!", and I enthusiastically agree with that notion. Kids are a big part of the "why" parents go to work full time every day. Seeing our jobs with new, young eyes made our busy morning that much more rewarding. Although I must admit, I do love the idea of an in-office Roomba, which was an idea from our product manager's preteen daughter—I'll have to pass that along to leadership.