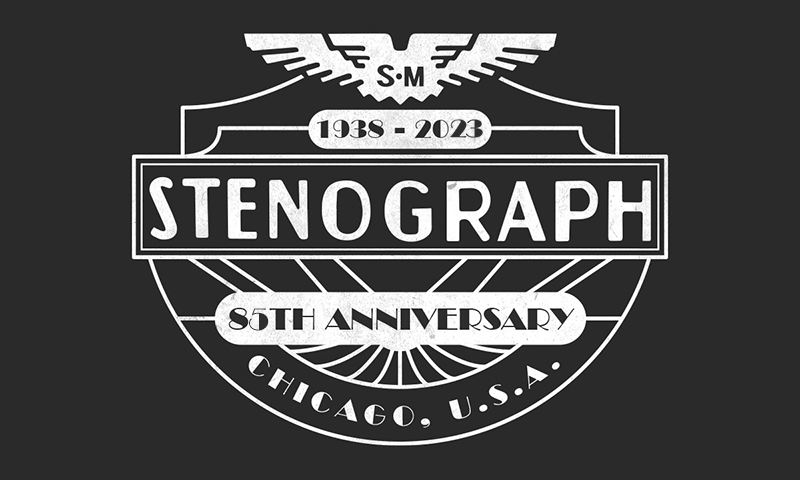 In an era where technology is constantly evolving, few companies can boast an impressive 85-year legacy. Stenograph, a renowned name in the court reporting industry, is one such company. Since its inception in 1938, Stenograph has been at the forefront of innovation, consistently delivering cutting-edge solutions to empower court reporters worldwide. As we celebrate our 85th anniversary this year, it's time to reflect on our remarkable journey and enduring commitment to excellence.
A Legacy of Innovation
Throughout its 85-year history, Stenograph has continued to push the boundaries of technology, leading the way in advancing court reporting practices. Our commitment to innovation is evident in the continuous development of new products and services that enhance the efficiency and accuracy of court reporting.
From the introduction of paper tape machines to the development of realtime stenography software, and advanced ASR technology, Stenograph has remained at the forefront of technology in the industry with products like the Luminex II, CATalyst, RealTeam, Phoenix, MAXScribe, Check It, and more. The company's advancements have not only simplified the work of court reporters but have also improved the overall speed and accuracy of legal proceedings.
Empowering Court Reporters
Beyond our technological advancements, we also pride ourselves on being a pillar of support for court reporters worldwide. The company has established a strong network of training and support resources, including Ascend Training, CATalyst Academy, Digital Reporting Academy, Training Agents, and the Solution Center. We strive to ensure that court reporters have the necessary knowledge and assistance to maximize their skills and productivity.
Looking Ahead
Stenograph's commitment to supporting court reporters remains steadfast, and our dedication to innovation ensures that we will remain a trusted partner for the legal community and hold true to our mission to provide advanced technology solutions that allow for the efficient capture, production, preservation, and accessibility of verbatim records. By leveraging the power of technology and staying attuned to the changing needs of the industry, Stenograph is well-positioned for another successful 85 years and beyond.