Stenograph is a market leader in providing technology solutions for the legal transcription industry. We pride ourselves
on delivering the best products and services, but we also take great pride in supporting the industry and giving back to the community. At Stenograph, we understand the importance of giving back, and we're committed to supporting local initiatives that help those in need. Our recent experience at the People's Resource Center Food Pantry in Westmont, IL, is one way our employees showed their compassion and dedication to giving back.
In honor of National Food Bank Day, on September 1, 2023, Stenograph employees organized a food drive collection that truly showcased our commitment to community service. Employees brought in non-perishable food and personal care items to donate to the People Resource Center. For employees who work remotely or didn't have the time to shop for items on their own, money was collected, and we had a volunteer do the shopping for more items. We had three full carts to donate!
But our support didn't stop there. Five Stenograph employees volunteered their time to work a shift at the People's Resource Center Food Pantry. This hands-on experience allowed us to greet, help organize, and assist the food pantry clients. You could feel the compassion and care for volunteering with everyone who was there. The time spent with the families truly showed how much our time mattered in their day.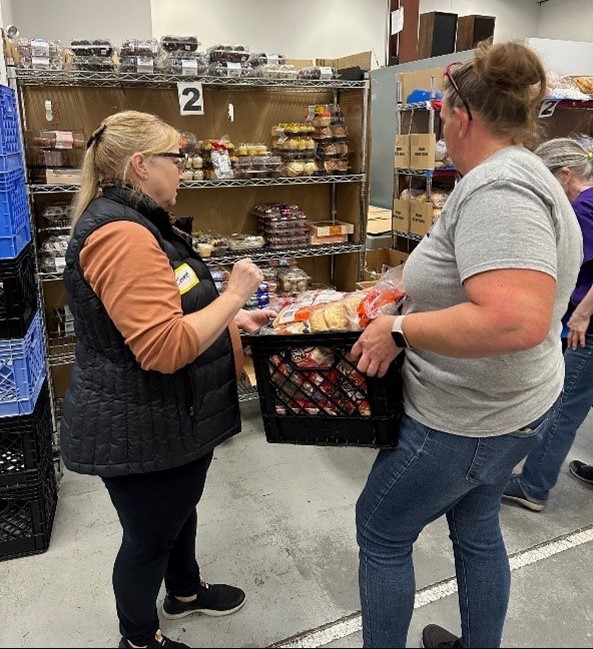 Looking ahead, Stenograph is excited about the prospect of continuing our partnership with the People's Resource Center and engaging in more community service initiatives. Our commitment to supporting our local community remains unwavering, and we are eager to see how we can further contribute to the well-being of those around us.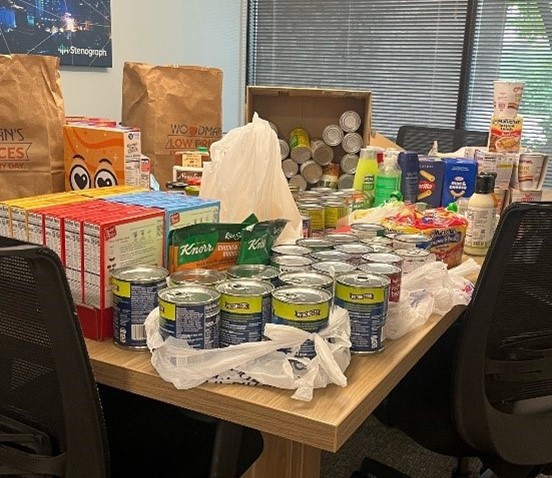 September has been designated as Hunger Action Month, with the aim of increasing awareness about hunger and food insecurity in America, and motivating people to take meaningful action. To learn more about the mission of the People's Resource Center or to donate, visit www.peoplesrc.org.