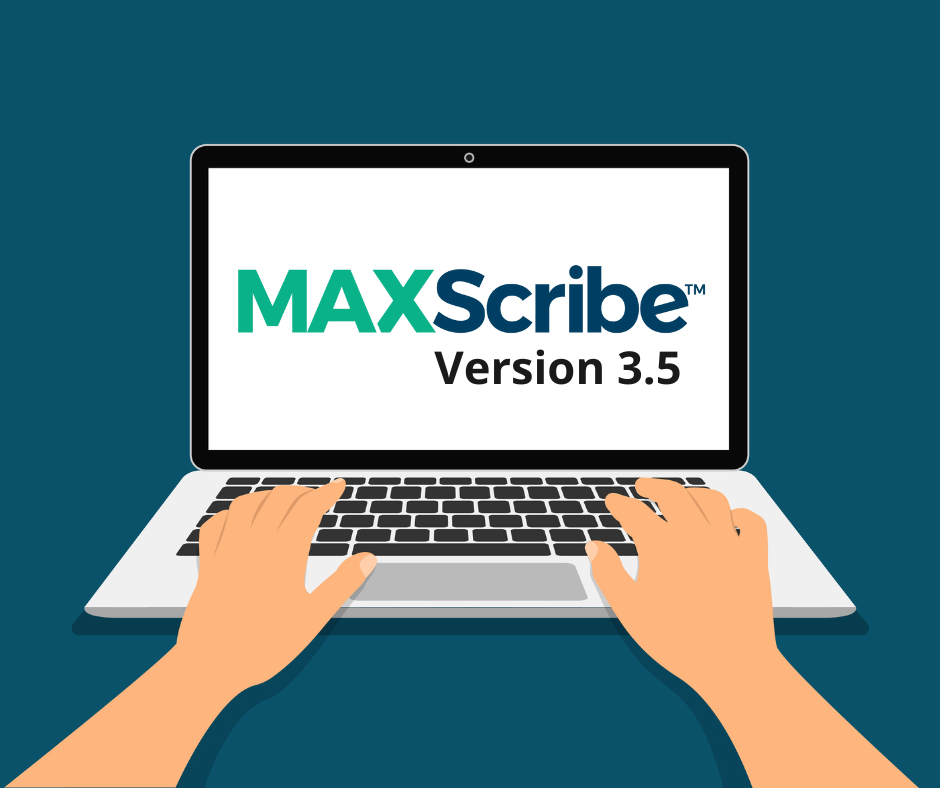 Stenograph has been providing industry-leading products for nearly 85 years with the mission of providing advanced technology solutions that allow for the efficient and accurate capture, production, preservation, and accessibility of verbatim records.
MAXScribe, built for the digital court reporting and legal transcription industry, is the only end-to-end solution that brings multi-channel recording, annotations, realtime translation from Phoenix, editing, and production features into a single solution. MAXScribe gives agencies the tools to improve workflow and offer new services. New features in Version 3.5 make it easy to offer realtime reporting services and faster transcript turnaround.
Realtime Reporting
In Version 3.5, we've improved on realtime technology with MAXScribe and our custom-built Phoenix ASR. Translation is now being returned faster than ever before. We've eliminated the lag and now you will see speech-to-text in near realtime! Realtime text integrated with CaseViewNet® and RealTeam™ collaboration tools gives you everything you need to offer realtime, same-day transcript services to your clients. Talk about a game-changer!
Additional charges apply for streaming with CaseViewNet and RealTeam, contact Enterprise Sales for pricing information. 
Seamless Remote Depo Platform Integration
Did you know that over 70% of depositions are now either remote or hybrid? That is a huge change from the in-person depositions of a few years ago and required changes to the way we think about technology and workflow. We've taken that feedback and made improvements to MAXScribe which now make it simple to capture audio from remote deposition platforms like CaseTestify! Now you can easily capture physical input and virtual input during hybrid or fully remote jobs, making MAXScribe a true end-to-end solution for remote depositions.
Simplified Editing
Customers told us that they love the powerful editing features in MAXScribe, but they can be intimidating for new users. We heard that feedback and have now simplified the editing commands and created a new default toolbar that only shows the top commands needed to edit a transcript. Don't worry, we haven't removed any functionality, you can customize what commands you see, and you can always access all your editing tools from the menu.

Finish 'em
One of Stenograph's most popular and powerful features, Finish 'em, is now in MAXScribe! It's easy to produce a transcript and the associated files in a single location, saving you time and making you even more efficient.
Finish 'em lets you automate production tasks like printing to PDF, saving to specific file types, and backup options by saving them as a single setting option and then easily applying them to a transcript to create the final package. Do you have one client who wants the job in PDF, but another who wants ASCII? Finish 'em allows you to save your settings in a group for Client A and then save another group of settings for Client B.
Finish 'em can be found by clicking the checkered flag on your toolbar or from the Tools Tab on the Menu.
More File Formats
In this release, we've expanded the files that can be supported in MAXScribe, including those from video files and Stenograph's CaseTestify! Now, .mp4, .webm, .mkv, .mov, .mpg, and .mpeg files can all be imported, giving you more flexibility.
Looking for more information?
Interested in learning more about MAXScribe and seeing how it can work for you? Contact our Enterprise Sales Team at enterprise@stenograph.com or call 1-833-373-3553.
We've been updating MAXScribe, adding even more features since it was released over a year ago. Read these blog posts to learn about some of the most notable changes we've made to improve user experience and add functionality.
September 2022- Version 3.0. Read all about Realtime Streaming and how integration with CaseViewNet and RealTeam allows you to offer realtime, same-day transcript services to your clients.
June 2022- Version 2.0. Learn more about the audio capture improvements like live monitoring and dedicated playback, as well as our capture-only options.
March 2022- Version 1.1. Find out how we improved quick annotations, incorporated RealTeam collaborative editing, and gave users the choice of how the Phoenix ASR engine formats the output.